Welcome to Dark Sky Observing at the Overgaard Star Party!
Overgaard Star Party, by invitation only....
Good friends will once again converge on the edge of the Colorado Plateau for awesome observing!
Housing: A tent, sleeping bag, and warm clothes are recommended if you've not attended in years past. Heber also has a motel, Best Western Sawmill Inn, for better accommodations.
Previous years outings: Meteor Crater and Lowell Observatory, Discovery Channel Telescope, Canyon de Chelly in 2012 on the centerline of the Annular Eclipse, and meteorite hunting at the Holbrook Meteorite Strewnfield.
Food: With more people attending I might ask for cash to get the food we'll be eating (Lori and I cook but we are attendees too). Each year though we've had Rib eye's on the grill for everyone one night. Breakfast can be simple like a bowl of cereal, or June's Cafe in town just a few miles away. The Red Onion bar also has good burgers for an early dinner. There is Bison Ranch nearby: cheesy-looking buildings but good food. The Italian Stallion Saloon closed up but was replaced by the Wild Women Saloon, obviously it will do well.
Cool Road Trip Map....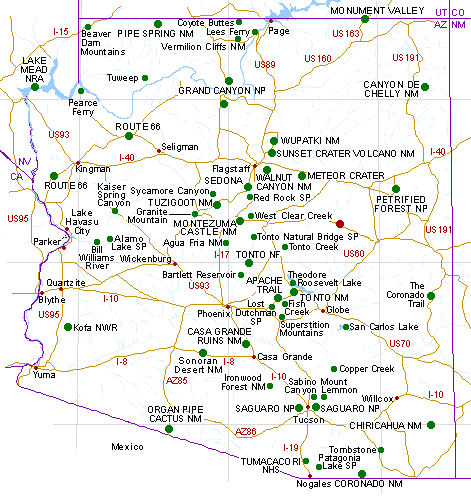 ___________________________________________________________
OSP I through XII are in the history books! Yes, twelve years!! Below are links to pictures of those fun times. Most people think the acronym OSP stands Overgaard Star Party, but attendees know it's: A Vacation For Your Eyeballs, Astronomer's Playtime, Oh My God It's The Third Night In A Row... I'm gonna Need Some Sleep. (we're astronomers not English majors)
OSP I ...July 2005...
OSP II ...June 2006...
OSP III ...May 2007...
OSP IV ...June 2008...
OSP V ...May 2009...
OSP VI ...June 2010...
OSP VII ...May 2011...
OSP Winter Freeze Out 2012 ...February 2012...
OSP VIII ...May 2012...
OSP IX ...June 2013...
OSP X ...May 2014...
OSP XI ...June 2015...
OSP XII ...June 2016...
OSP Winter Freeze Out 2017...February 2017...
OSP XIII...May 2017...
OSP XIV...2018...
OSP XV...2019...
Weather ...Historical weather for each year.